I've heard a lot about the famous Connecticut burger joint called "World Famous Ted's Restaurant" (is that old-school or what?):
They are known for their "steamed" cheeseburgers and i have always been curious about what they might taste like (personally i reckon that it's more a novelty than something that coudl approach the flavor of a grilled or broiled burger). anyway, i ran across a blog where some guy figured out a way to "approximate" this creation... thought it was interesting enough to share here, though from the pictures i'm not exactly convinced of how tasty this concoction would be. someone let me know what they think (or if they've ever had this burger).
****************************
Roadfood.com forum: Steamed Cheeseburgers
http://www.roadfood.com/Forums/Steamed-cheeseburgers-m486920.aspx
I live in the heart of steamed cheeseburger country. I -could- go to Ted's within 15 minutes; but there is no reason why this cannot be duplicated at home, and you can too. The two most important things is two empty cans and a steamer above water. Here are the basic prepped items. I added Cajun seasoned salt on top.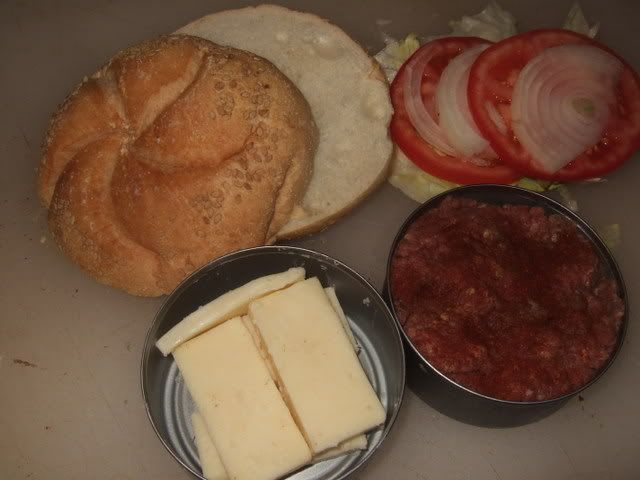 I'm singing as I am cooking: "I got...steam heat." (Pointer Sisters)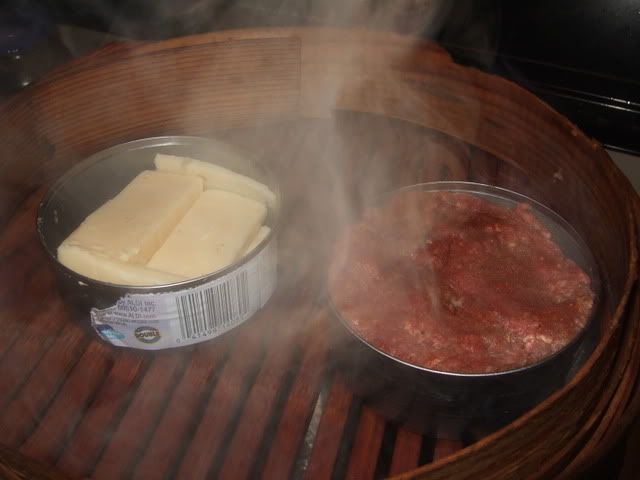 Looking good...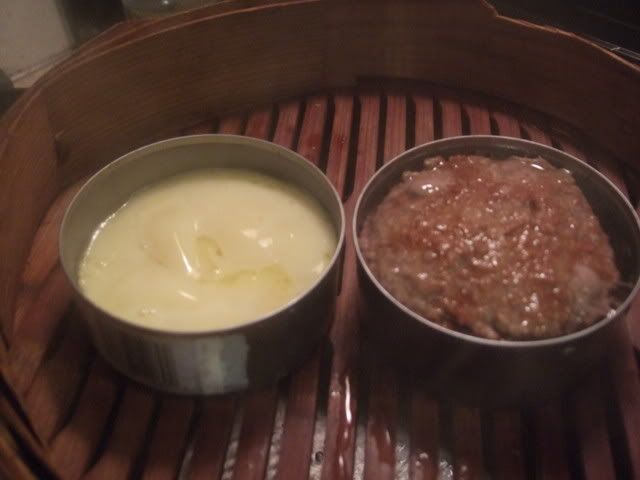 HHmmmmm juicy. I do not eat well done burgers, but this is very moist.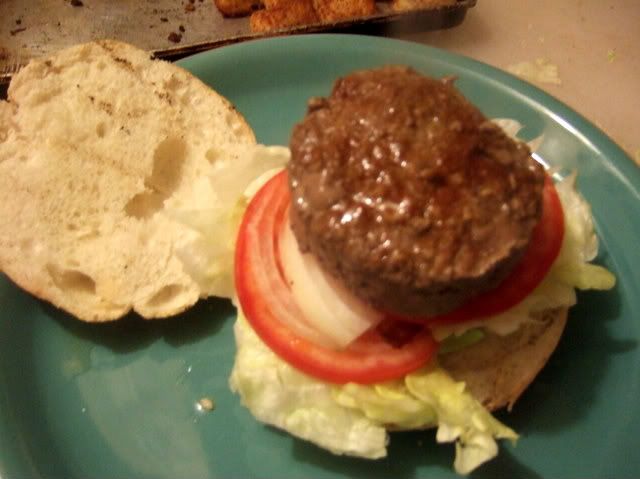 HHmmmm cheesy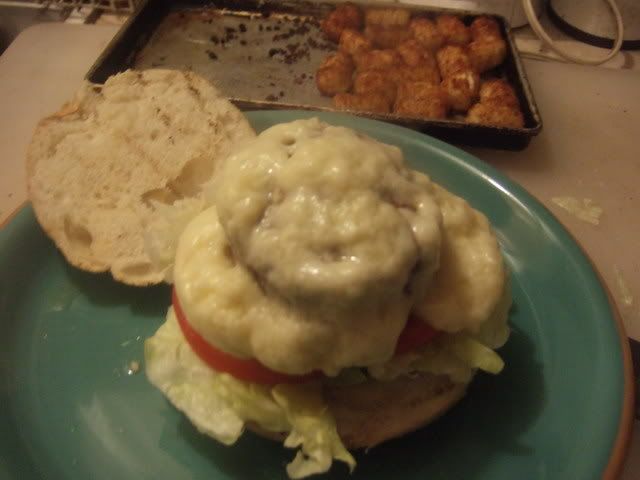 Open very wide. Don't worry, there is a great squashable factor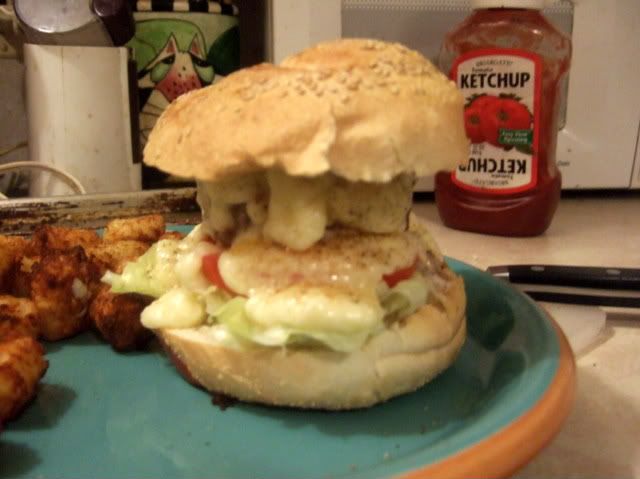 In conclusion, for those who are interested in trying this, I have some suggestions and variations. If you think that a tuna can makes a giant steamed meatball (it sort of does..), try using sardine/ smoked oyster cans. That is a shape more similar to what Ted's uses anyway. You could put a onion on the bottom or top to cook it with the beef. This is like Louis' Lunch does with their burger. My best suggestion is that you try it.

Note: the people who make the burg'r tend'r (the 2 models of burger steamers) also sell the trays seperately as replacements, and they'll work in any food steamer if you're after the "true" ted's burger experience...

i have the home model (10 trays) and the instructions say 6 minutes for a medium burger, but it's more like 10 minutes... the cheese melts faster than the burger cooks. it's important to find a cheese that doesn't seperate when it's melted (i use tillamook sharp white cheddar, it melts smooth but i'm told it's too strong a taste when compared to the cheese that ted's uses... apparently, their cheese is creamy but not very flavorful..)


===i have the home model (10 trays) and the instructions say 6 minutes for a medium burger, but it's more like 10 minutes... the cheese melts faster than the burger cooks. it's important to find a cheese that doesn't seperate when it's melted (i use tillamook sharp white cheddar, it melts smooth but i'm told it's too strong a taste when compared to the cheese that ted's uses... apparently, their cheese is creamy but not very flavorful.===

This proved to be true for me too. First off, I kept adding cheese as it was melting., it never looked like there was enough as it melted.
If you look close. the cheese did separate a little, but as it cooled I was able to work with it and put it back on top.

Regarding fat content. I used a 80/20 blend.

mark